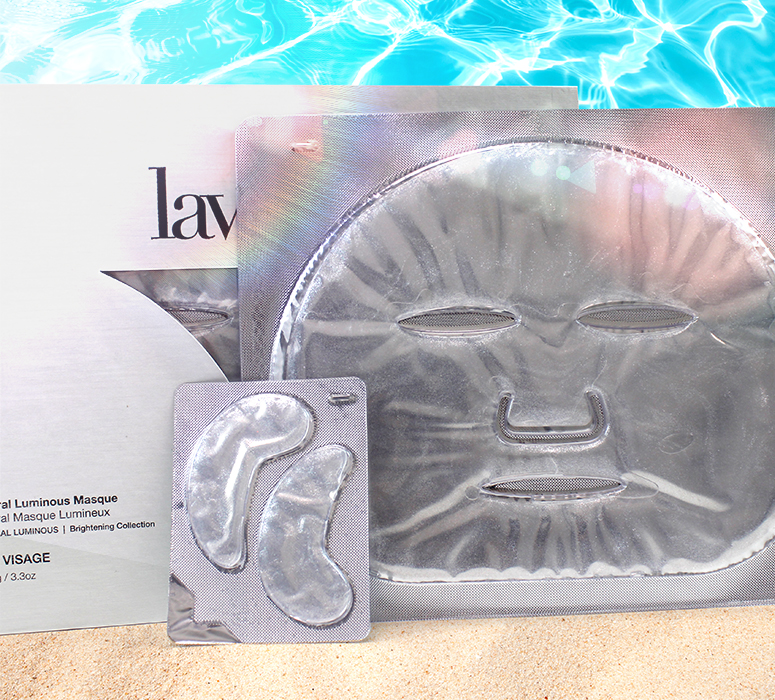 The exclusive Coral Luminous Masque by Lavelier is your ultimate skin-restoring indulgence after a long day. Combining the powerful skincare benefits of coral seaweed and the moisturizing properties of hyaluronic acid, this exquisite mask will leave you with an instantly refreshed and luminous complexion.
How to use the Coral Luminous Masque:
After cleansing, pat skin dry with a soft towel. Remove mask from packaging. Begin by applying eye patches to the eye area, followed by the face mask. Leave on for 10-15 minutes. Remove all masks. Gently massage leftover serum into skin using light circular motions.
The Coral Luminous Masque is formulated with these top ingredients:
1. Hyaluronic Acid — This powerful moisture-binding ingredient is able to hold up to 1,000 times its own weight in water. This makes it particularly effective at sealing in moisture at the skin's surface, which results in a fresh, dewy appearance.
2. Algae Extract — This powerhouse of minerals and vitamins helps to soften skin and minimize unwanted signs of aging. It also boasts potent antioxidant properties that make it ideal for defending skin against free radical formation.
3. Lavender — Lavender is packed with antioxidants that help to fight against harmful pollutants and free radical formation. Its antibacterial properties also make it a great ally against certain skin conditions.
4. Collagen — This anti-aging superstar has been proven to help promote skin elasticity and reduce the look of wrinkles and fine lines, resulting in smoother, tighter-looking skin.
5. Hydrolyzed Corallina Officinalis — Thanks to its rich micronutrient levels and high levels of bioactive compounds, the coral seaweed is a key player in Lavelier's exclusive skincare. It is able to prevent the degradation of skin collagen by UV-induced stress, and defend against the formation of harmful free radicals.