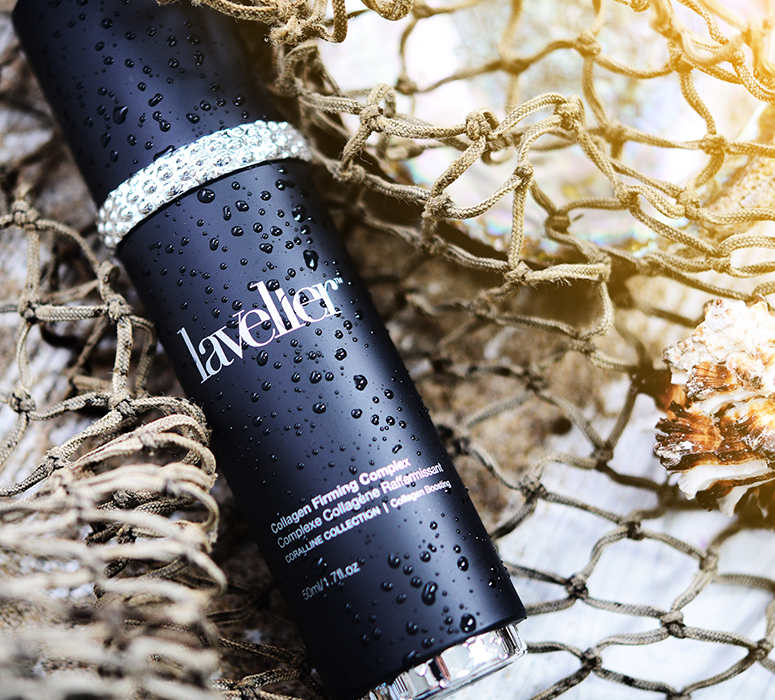 Coralline Collagen Firming Complex
Collagen is the most abundant naturally-occurring protein in the body. It is responsible for the skin's strength and elasticity, and also plays a key role in the skin cell renewal process. As the body ages, the rate at which it produces collagen declines, which is where the Collagen Firming Complex comes in. This lush moisturizer is designed to be applied to the face and neck, providing the skin with supreme anti-aging benefits to help boost its overall look and feel.
How to use the Coralline Collagen Firming Complex:
After cleansing your face with your favorite cleanser, pat dry and reach for the Collagen Firming Complex. Place a small amount, around the size of a quarter, onto the palm of your hand, before gently massaging this onto your face and neck, using upward motions. For optimal results, use alongside the Coralline Collagen Boosting Masque.
We always recommend, especially for people with sensitive skin, that you perform a 24-hour patch test before using a new skin care product.
The Coralline Collagen Firming Complex is formulated with these top ingredients:
1. Soluble Collagen: This ingredient is a native protein that is designed to give the skin a firmer and more supple appearance.
2. Hyaluronic Acid: Known for its moisture retention properties, hyaluronic acid is a wonderfully hydrating humectant that helps to plump up the appearance of skin.
3. Helianthus Annuus (Sunflower) Seed Oil: A botanical oil that helps in the treatment of eczema, sunflower seed oil also has moisturizing properties and is widely used as a skin conditioner.
4. 3-O-Ethyl Ascorbic Acid (Vitamin C): This is a more stable form of vitamin C that has a slower release method, making it a gentle skincare choice and therefore suitable for all skin types.