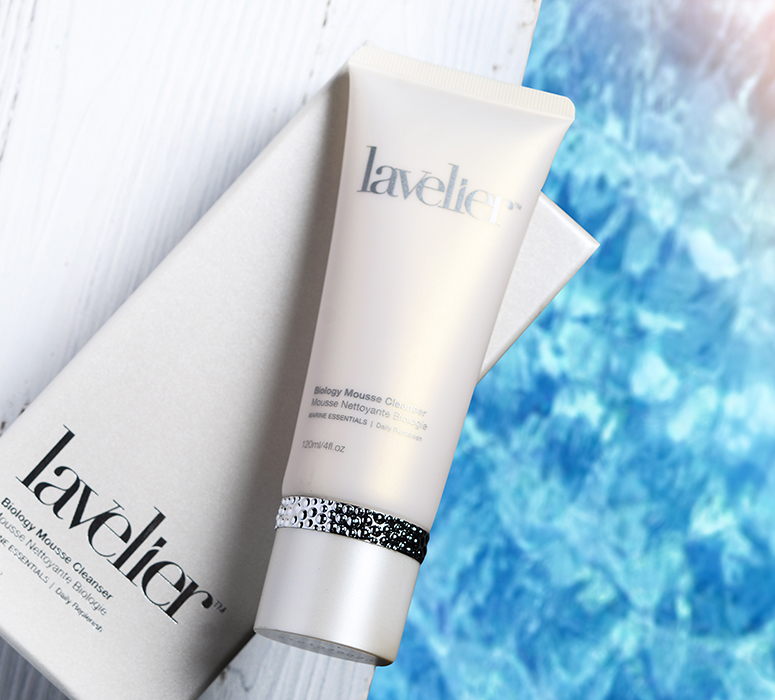 The first and most important step in every skin care regimen is a cleanser. Clean skin is essential, because not only will this help to prevent inflammation and breakouts, it also enables subsequent skin care products to be much more effective on the skin. The Biology Mousse Cleanser transforms into a rich lather that not only cleanses your skin but also dissolves makeup, leaving your skin looking and feeling purified and energized.
How to use the Biology Mousse Cleanser:
Use this cleanser daily, massaging a small amount into wet skin until a lather forms, before rinsing off with cool water. This cleanser is recommended for normal, combination and oily skin types, as foaming or mousse cleansers tend to be too drying for those with dry or sensitive skin. Remember to always moisturize your skin immediately after cleansing. You may wish to use the Marine Deep Moisturizer for best results.
Before using a skin care product for the first time, it is advised that you perform a 24-hour patch test first, especially if you have sensitive skin.
The Biology Mousse Cleanser is formulated with these top ingredients:
1. Citric Acid: This astringent acid from citrus fruits helps to exfoliate the skin, promoting the growth of fresh, new skin cells. This helps to soften the skin's texture, while evening out skin tone.
2. Potassium Olivoyl/Lauroyl Wheat Amino Acid: A potassium salt that conditions the skin.
3. Hydrolyzed Corallina Officinalis (Coral seaweed): Lavelier's star ingredient, this marine botanical has powerful antioxidant properties that help fight the formation of harmful free radicals. It also acts as an emollient and skin conditioner.
4. Sodium Cocoyl Glycinate: This ingredient is a cleansing agent that is derived from coconut oil.