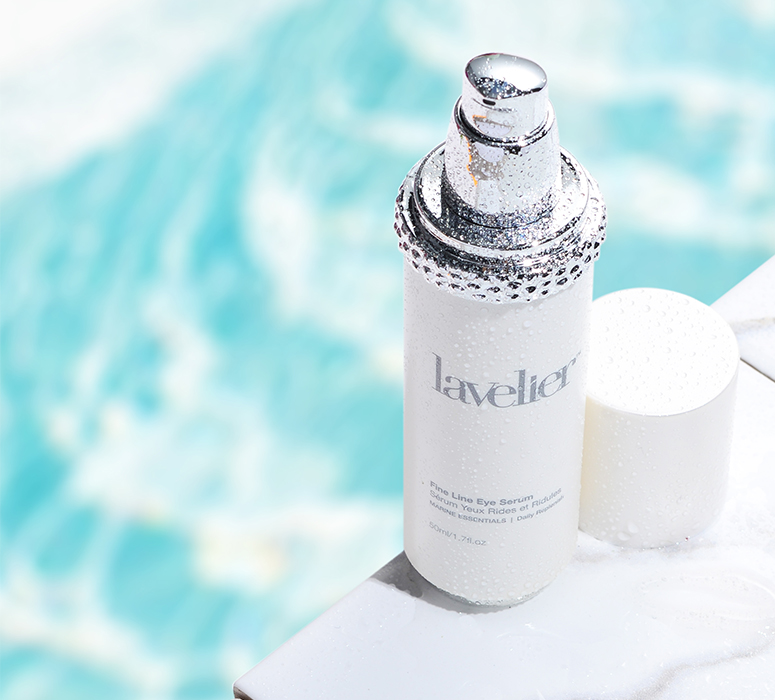 Known as the contour, this area of skin around the eyes is thinner and more delicate than the skin on the rest of the face. It contains less sebaceous glands, less collagen and elastin fibers. This is the reason why the eye contour area is usually the first to show signs of premature aging. The Fine Line Eye Serum is designed to tackle this issue, with a lightweight texture that easily glides on the skin. By providing the skin with an intense dose of moisture, your skin will take on a smoother and more supple appearance.
How to use the Fine Line Eye Serum:
Use daily on clean, dry skin. Apply 1-2 pumps onto fingertips, before tapping this into the skin underneath the eyes and above the orbital bone. For even better results, use this serum in combination with the Eye Firming Concentrate.
Before using any new skin care products, it is recommended that you perform a 24-hour patch test to ensure the formulas are suited to your skin type.
The Fine Line Eye Serum is formulated with these top ingredients:
1. Caffeine: This popular stimulant found in coffee and tea has powerful antioxidant and anti-inflammatory properties. It is used mainly in eye contour products to fight under-eye puffiness and perk up the appearance of the skin.
2. Allantoin: A chemical compound from the extract of the comfrey plant, allantoin not only exfoliates the skin, but soothes it at the same time.
3. Hydrolyzed Corallina Officinalis (Coral seaweed): Lavelier's star ingredient from deep within the ocean has potent antioxidant properties, while functioning as an emollient and skin conditioner at the same time.
4. Siloxanetriol Alginate: This ingredient is used in combination with caffeine to provide skin-conditioning properties.