The Perfect Face Mask for Your Skin Type
If there is one thing that I compulsively buy even though I have a full drawer of them, it's a face mask. Every time I go to a store and see any type of face mask, I will literally stop and gaze at them, trying to decide which one to buy. You see, it isn't always easy getting the perfect face mask for my skin type, and some of the face masks that I've used simply don't work for my friends during our girls' night. Each skin is different and even though most face masks smell fantastic and claim to have ingredients that are suitable for all skin types, this is not necessarily the truth. So sit back, take out your phones or an actual notepad, and get ready to learn which face mask is best for your skin type.
Before beginning with face masks, it's really important to know your skin type. For example, I have oily skin, which means that the T-zone on my face — the area from my forehead down to your nose and chin — is always oily. On occasion, even my cheeks get a bit oily.
Here are the different skin types and their characteristics:
Type 1 Oily: Has a lot of sebum production and enlarged pores, typically on the T-zone. This skin type can be prone to blackheads and acne because of sebum accumulation.
Type 2 Normal: It can be tricky to determine if your skin is 'normal.' If you don't usually have oily, shiny-looking skin, redness, or dry flaky patches of skin, then chances are high that you have normal skin. This skin type is known to be quite balanced, because you produce enough sebum to keep your skin moisturized, but not to the point of greasy oiliness.
Type 3 Dry: This skin type tends to produce very little sebum, to the point of making skin look dull, flaky, and red. Your skin may feel tight. It may also sting after showers, as this is when your skin would have lost its surface moisture. This skin type is prone to early onset of fine lines and wrinkles.
Type 4 Sensitive Skin: You may notice blotchy patches combined with redness and your skin may feel itchy at times. Some people may also develop broken capillaries.
Type 5 Combination: This skin type means you have both dry and oily areas. Most people with combination skin experience oily skin along their T-zones but dry skin around their cheeks and eye area. You may have enlarged pores and be prone to blackheads.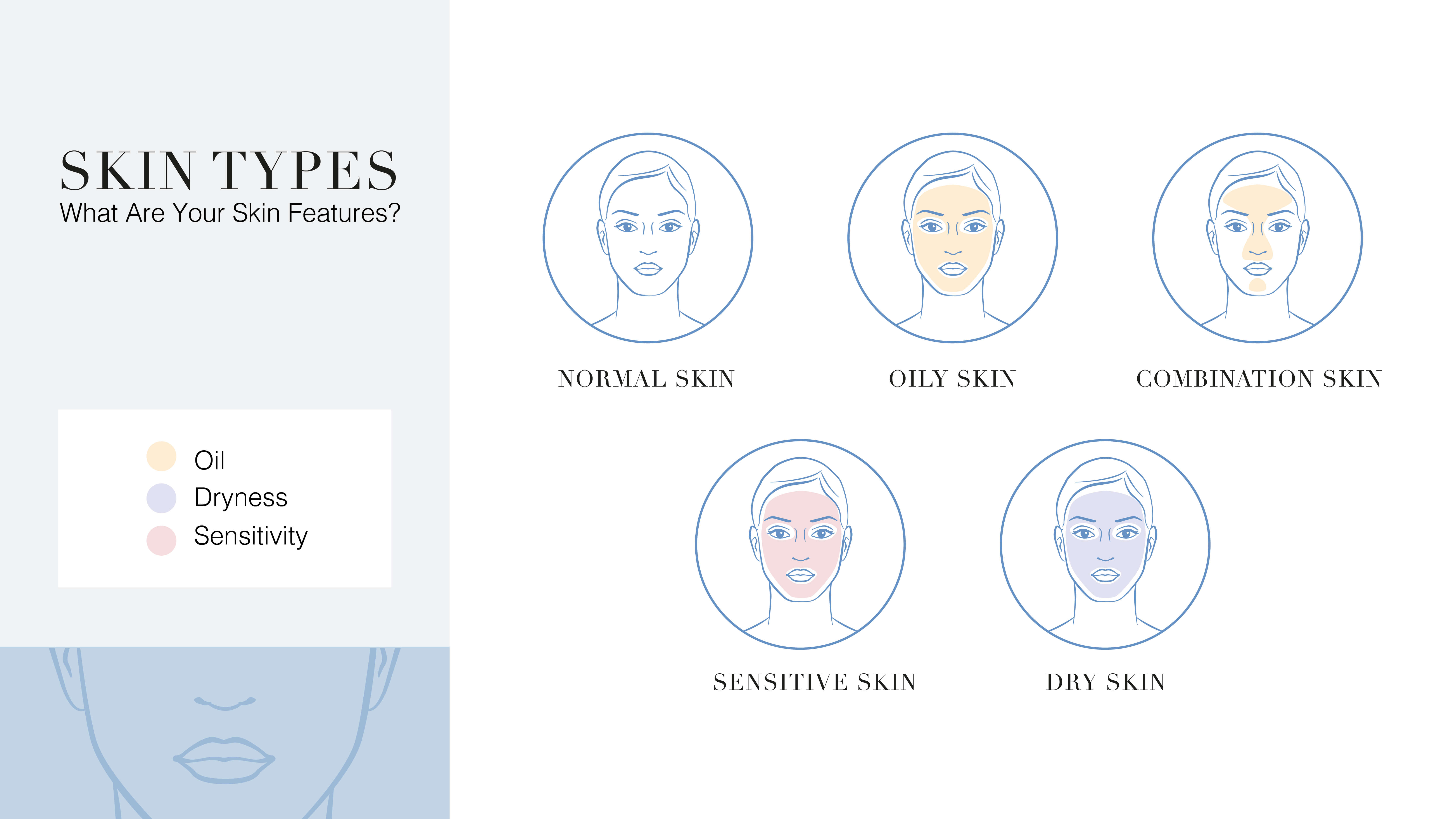 Now that you're armed with new information to determine your skin type, let's figure out which mask is most suitable for you.
What's Your Ideal Face Mask?
1. Clay Masks
These masks are best for people who have normal to oily skin.
Clay masks are my favorite, as these masks are ideal to restore moisture, detox, clean, and shrink the appearance of pores. If you're like me and always looking for ways to make pores look smaller, clay masks are the way to go. Recently, popular clay masks include volcanic clay or red clay which helps to detoxify your skin.
2. Gel Masks
These masks are great for people with sensitive to dry skin.
Gel masks are here to soothe your skin! If you have irritated, sensitive or dry skin, gel masks are able to give it a moisture boost, helping your skin feel and look softer and smoother. These masks also help in firming your skin and detoxifying your skin, especially if you feel your pores are clogged. Gel masks with ingredients such as aloe or seaweed are very beneficial for skin, thanks to their soothing properties.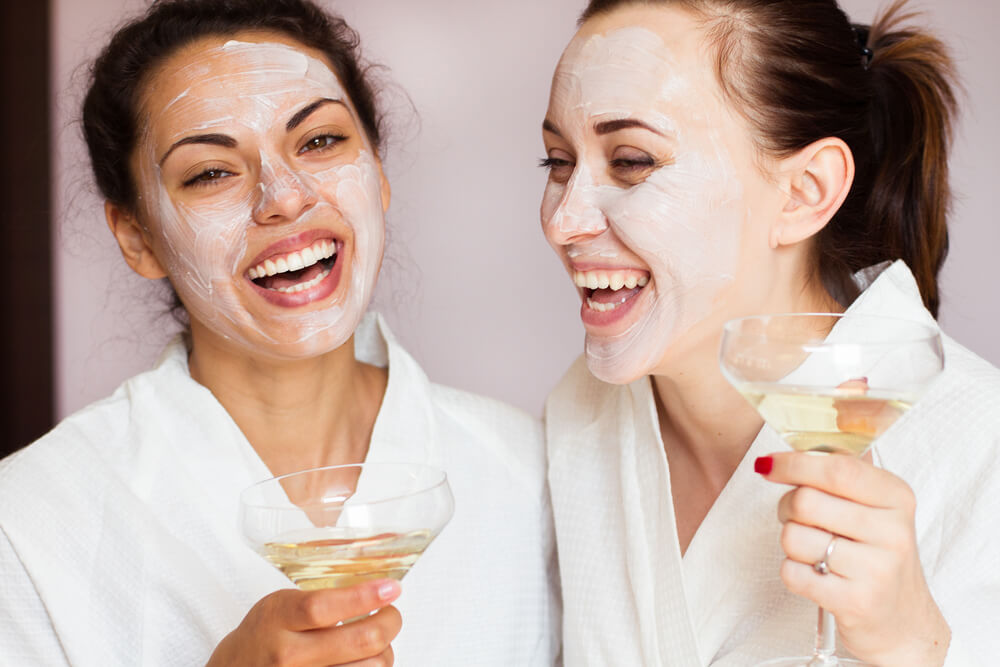 3. Exfoliating Masks
This type of mask is suitable for most skin types. Nevertheless, if you have sensitive skin, you should do a patch test before applying the mask.
If you're looking to deep cleanse your pores while brightening up your complexion, then exfoliating masks are what you're looking for. These masks are great to remove dead skin, leaving your skin with a supple and soft look. Search for an exfoliating mask with hydroxyl acids, and vitamins C and E.
4. Sheet Masks
This mask is ideal for most skin types, though you should be wary of any ingredient that may cause allergic reactions.
As mentioned before, sheet masks are great for most skin types. Ever since the rise of the Korean 10-step skincare routine, sheet masks have become extremely popular. Every sheet mask comes with different skin-beneficial ingredients, so be sure to look out for ingredients that work to your skin's advantage. These masks work as a serum; the sheet prevents the product from evaporating, allowing your skin to absorb the full potency of its ingredients. If you have sensitive or dry skin, you will want to look for an aloe vera, seaweed, or fruit-based sheet mask. These ingredients are great for softening and brightening the look of your skin. For a perfect dewy glow, apply a sheet mask 10-15 minutes before makeup.
5. Cream Masks
If you have normal to dry skin, cream masks are for you.
Cream masks are another way to smooth your skin and boost its softness. Most cream masks are made with ingredients that work to nourish and moisturize the skin, which is why they are recommended for people with normal to dry skin.
6. Peel Masks
Peel masks are great for people who have dry skin. Those with other skin types may also occasionally choose to use a peel mask.
These masks temporarily tighten your skin while removing dead skin, helping to unclog your pores. If you have oily skin, you can use a peel mask to remove most of the excess sebum, giving you a more matte skin finish. Peel masks also have a soothing effect that helps to make skin feel soft, smooth, and not irritated or patchy.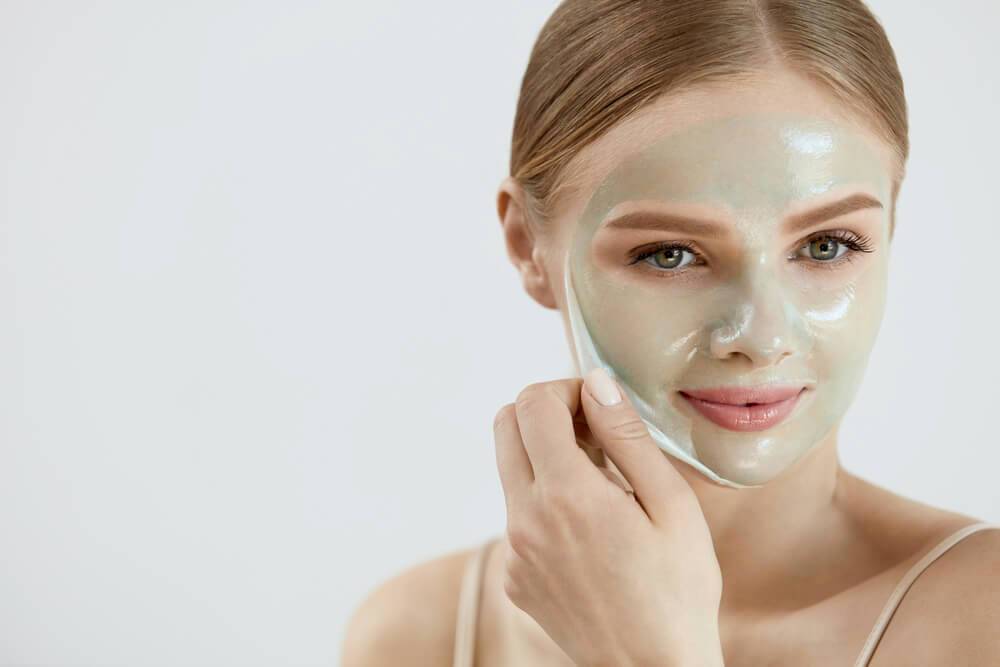 7. Foaming Masks
Foaming masks are suitable for all skin types, but those with oily skin will benefit most.
Foaming masks have become very popular in the recent years. These masks come in two forms: cream or sheet. Once you apply it to the skin, the mask begins to bubble up. It is perfect for cleansing the face, removing sebum, dirt, and grease from the skin.
8. Magnetic Masks
Works for most skin types; ideal for combination and oily skin.
This mask is great because of its anti-aging benefits. It lifts dirt and oil from your skin, giving you a smooth and clean finish. This type of mask also helps reduce fine lines because of its tightening effects. And let's be honest, it's just cool to see how the magnet lifts unsightly particles away from your skin. Bye, bye, blackheads!
9. DIY Masks
Depending on the ingredients you choose, each DIY mask will work for a different skin type.
Even though DIY masks are a big trend right now, you should be careful about the ingredients you apply on your skin. Certain ingredients may be unsuitable or harmful to your skin. Citrus or acid ingredients, for example, may be beneficial for some skin types, but they may be too harsh for dry and sensitive skin types. Also, try using organic ingredients. Before applying a DIY mask, you should always do a patch test on your arm or neck.
Ingredients are Key
Before buying any mask, always conduct extensive research on the ingredients, as these form the key part of your mask. If you find a facial mask with natural ingredients such as vitamins, retinol, aloe, coconut or oils, you can rest assured, because these ingredients tend to favor most skin types. If you plan to use a cream, gel, clay or DIY mask, always do a patch test on your hand or neck before applying the mask. Remember that face masks are here to enhance your natural beauty; knowing which ingredients to look for is half the battle won.