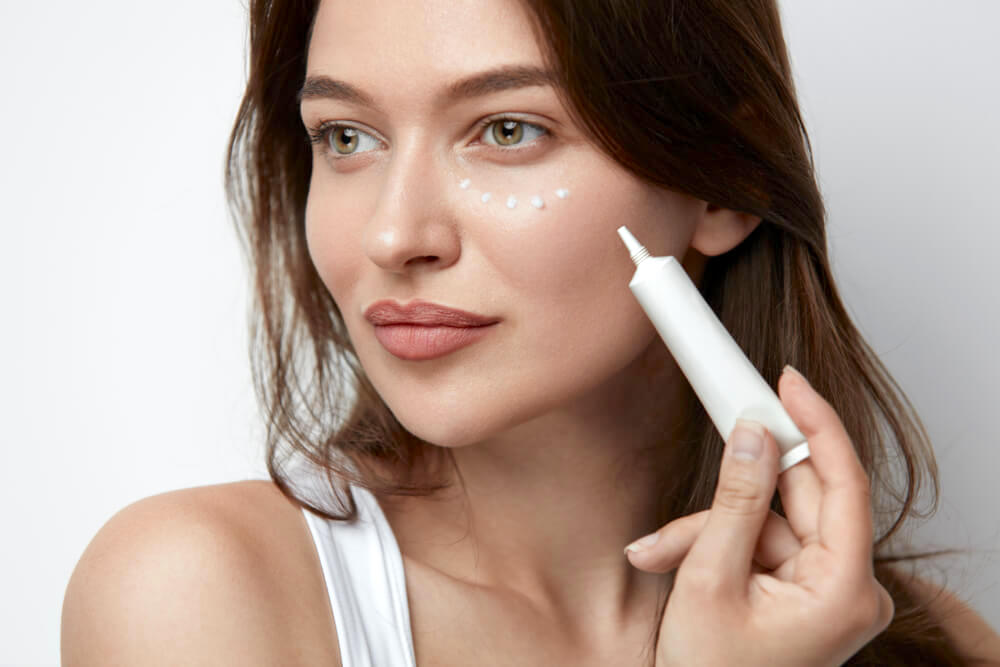 Why We All Need Eye Contour-Specific Products
Yes, we all need skincare products designed specifically to take care of the skin around our eyes. All of us, men and women (have you ever seen the crow's feet that men can get when they don't take care of their skin?), if you are 25 years old, yes, you need them.
Why?
The eye contour area has the thinnest skin on the entire face
It lacks sebaceous glands, collagen and elastin fibers
It has 22 muscles in constant motion and we blink around 10,000 times per day
Plus, there are hormonal changes (guys have hormonal changes too, a.k.a. testosterone), stress, fatigue, pollution, lack of sleep, bad eating habits, poor exercise habits, smoking and age. As we age, our blood and lymph microcirculation tends to slow down, which causes dark circles and puffiness. All of this affects the appearance of our skin, and the first area to show the signs of truth is the eye contour. And let's face it, the eyes are the focal point of our faces, the windows to our soul, the facial signal that lets everybody know if we stayed out late last night.
So, yes, we need to have skincare products formulated to specifically target this area.
Eye contour products need to be effective but gentle, as not to irritate the delicate skin around the eyes. This is why you may have noticed that the ingredients for face and eye products are similar, if not identical. What makes eye products different from average face products is the dosage of certain ingredients, such as retinol, and their interaction with other ingredients. Also, it is possible to have sensitive skin around the eyes but oily skin on the rest of your face; this means that you have two different skin types, and you'll need specific products for face and eye contour.
Most beauty brands have a wide variety of skin care products for the eye contour area. Some eye contour skin care products you might find are:
Eye serums: These are my favorite eye contour care products. They work great for my oily skin, especially since where I live is quite humid. If I wear super creamy products, the area just under the eye contour will break out. An eye serum's lightweight consistency makes it easy to glide it over thin skin without pulling it. Serums are also great for mature skins that need more hydration. If you have sensitive skin, I recommend conducting a patch test 24 hours before applying an eye serum. Given that serums are packed with rich and potent ingredients, and the area around your eyes tends to be more delicate than the skin on the rest of your face, it's best to conduct a patch test beforehand to make sure you won't be irritating your skin.
Eye gels: This is the perfect product for people with oily skin and those who live in really hot and humid areas. The gel texture also feels fresher and "dries" faster so you can apply it under makeup without worrying about it settling into creases or just dissolving.
Eye creams/lotions/concentrates: If you have mature skin or dry skin the perfect combination is to use first an eye contour serum and then seal it with a thicker textured eye cream or lotion to ensure all-day or all-night smoothness. If you have normal / combination or sensitive skin, then you can go for an eye contour cream that will fit all your needs. My skin is oily, and in the summer I use a serum around my eyes as a standalone product, but in the cooler months I use an eye serum with a dab of eye lotion (not as thick as a cream) on top.
Eye masks: I collect eye masks. I love them. When I travel I always carry eye masks with me and in my bathroom drawer at home I like to have enough supply for at least 1 month. I use eye masks once a week, every week. Most of the time I use them at night before going to sleep, but sometimes I will use them when I wake up if I have a long day ahead. Just the calming act of waiting for time to pass while having my mask on and my eyes closed, and relaxing for at least 15 minutes, is absolutely divine. Plus, eye masks are a great way to revitalize your eye contour area, just like facial masks.
Eye treatments: Eye treatments may be targeted for wrinkle appearance reduction, like with "syringe" style applicators. This is more suitable for mature skin types and can be used for special occasions under makeup.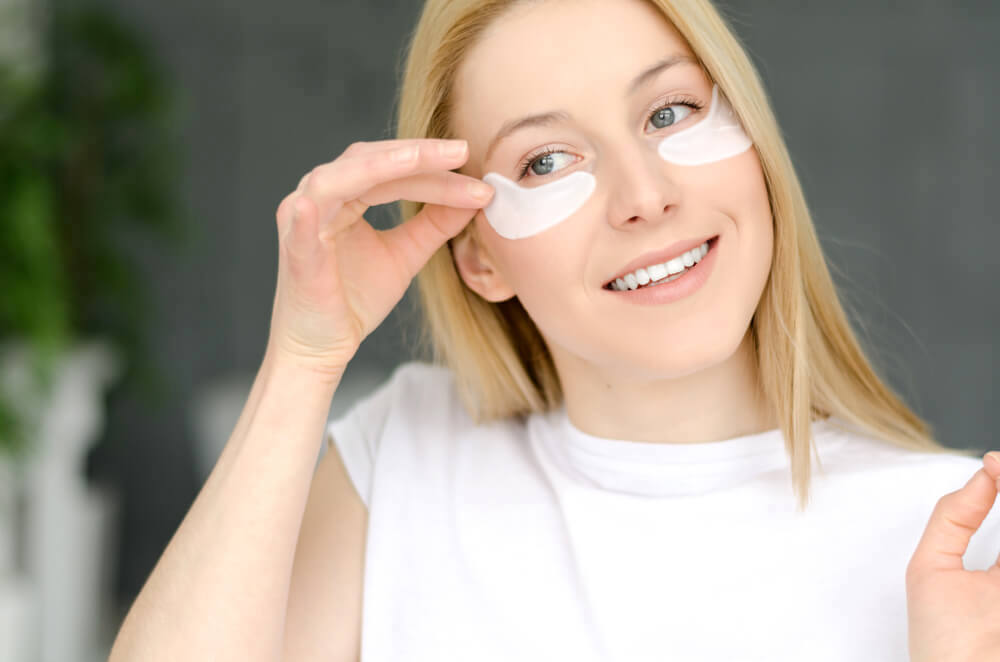 Now, if you are like me, an avid researcher and reader, you probably read not only the instructions on packages but also the ingredients. When you read the ingredients on enough eye contour products you will notice that some ingredients appear more often than others. I always research the ingredients that I'm not familiar with, and you should too. It's important to understand what we are putting on our skin. For example, eye skin care products with thick heavy smells are a no-no, as harsh fragrances will irritate the delicate eye contour skin.
Some of the most popular eye contour skin care ingredients are:
Hyaluronic acid: This is a naturally occurring substance in the body, but its production decreases with time. It works as a lubricant and cushion for the joints and tissues, and attracts and retains moisture, helping to moisturize the skin.
Acetyl Hexapeptide-8: This is a synthetically derived peptide that can help in skin restoration and has water-binding properties.
Palmitoyl Oligopeptide: This peptide is a synthetic blend of fatty acid palmitic acid and amino acids that has skin-restoring abilities.
Vitamin A: Also known as a form of retinol / retinoid / retinoic acid, depending on its type and concentration, this antioxidant can go from acting as a mild exfoliator, moisturizer and spot treatment to a more potent, and sometimes skin-irritating, exfoliator. Some forms of retinol are intended for night-time use only and not recommended for dry or sensitive skin types.
Vitamin C: The diverse types and concentrations of vitamin C have different scientific names such as ascorbic acid, the most effective and stable form. It helps with collagen production and skin elasticity. It is widely known as a powerful antioxidant that helps treat sun and age spots and prevent UV ray damage.
Vitamin E: Also known as tocopherol acetate, this vitamin helps soothe, protect and moisturize the skin. It also helps treat and lighten dark spots.
Vitamin K: This fat-soluble vitamin is beneficial to skin thanks to its anti-inflammatory properties.
Caffeine: This stimulant acts as an antioxidant that helps soothe the skin and boast anti-inflammatory properties.
Arnica: Arnica Montana flowers contain flavonoids that help soothe and renew skin. It also has anti-inflammatory properties.
Cucumber extract: Also known as Cucumis sativus, this soothing antioxidant is mostly water but also has vitamin C, caffeic acid and fatty acids.
Seaweed extract: Filled with vitamins, trace elements, amino acids and mineral salts, seaweed extract helps detoxify and smooth the skin, giving it a firm and tightened feel and has anti-inflammatory properties.
Keep in mind that not all eye contour concerns will be fixed with skin care products. Certain concerns could be hereditary or temporary, such as puffy red eyes during a cold. But there are other things we can do to take better care of our eye contour skin. Products are important, but skin care is not a one-way street and often has to do with general health. We need to rest, sleep, eat healthy, manage stress in healthier ways, exercise, wear hats and sunglasses during the day since most eye contour products don't have sunscreen protection. For a quick eye de-puffer you can use actual cucumbers sliced into thin rounds, cold tea bags, or cold metallic spoons. Simply place them over your eyes for 5 minutes and relax.
The other difference between eye contour care and face care is how we apply the products. To apply an eye contour product — be this a serum, cream, or concentrate — pour a small amount of product on your fingertip first. With gentle tapping motions, apply from the inner corner of the eye to the outer corner until all the skin around the eyes is covered. Gently pat in until the product is absorbed.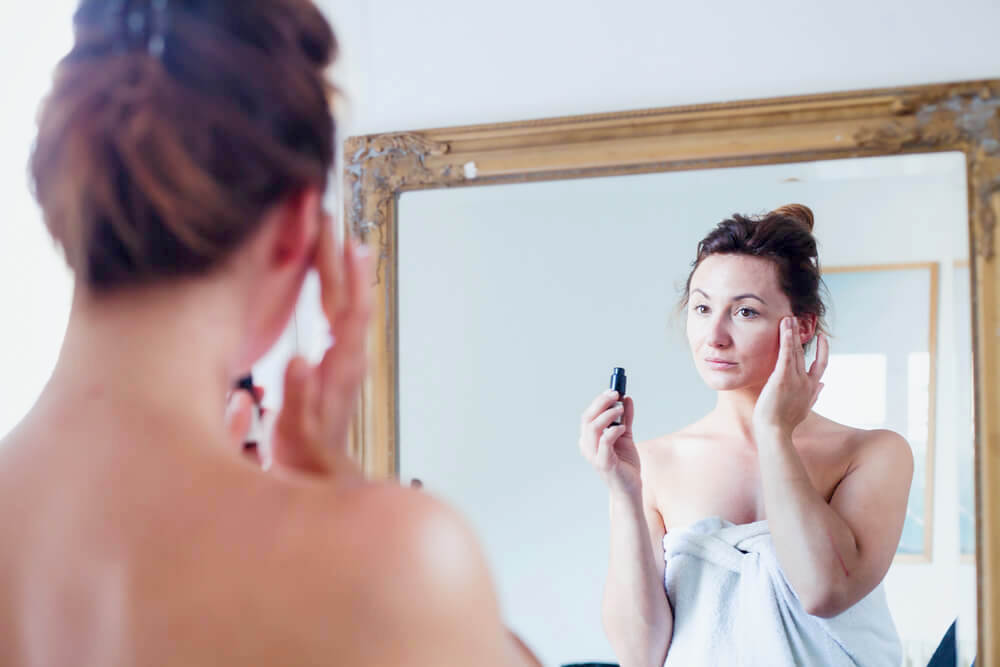 It's been said that you shouldn't apply anything on your lids, but the truth is that this area needs a lot of help in the firming department, too. I am a full supporter of using eye skin care product on the upper lids. I use just a little bit with the same soft tapping motions and not too close to the lashes, so the product doesn't get into my eyes. I prefer serum and gel textures for this upper lid area, and if you are using products with retinol, then you may wish to use another gentler product for the upper lids. Always wait a few seconds after applying the product before going to bed or applying makeup so it completely dissolves.
Did you know that as the day or night goes on, your body heat causes skin care products to "travel"? So if you get itchy eyes try changing your eye skin care products to see if this is causing the irritation.
Now get out there and see the world!